Foreword to the RRWC 2020 program
Dear Ridgeback friends.pdf
Adobe Acrobat Document
149.2 KB
The RR Academy is aimed at a smaller group of participants (maximum 50), who already have some practical experience in handling and breeding of the Rhodesian Ridgeback. Presentations and panel discussions will focus on two topics. Participants have the opportunity to express their views and thoughts in the circle of experienced breeders, breed judges and enthusiasts. Registration for the RR academy is now available at the registration website: https://rrwc2020.de/registrtaion-prices/
For RRWC participants, the booking is free of charge. For all others, participation fee will be EUR 45,-.
RR Academy Program: From the inside to the outside of breeding (working title, tbd)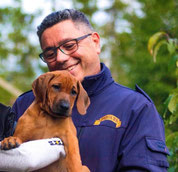 Dr. med. Steffen Schock, FCi judge, Johokwe Kennel, DEU
Moderation
Get to know Steffen Schock
Bio_Steffen_Schock-Englisch.pdf
Adobe Acrobat Document
322.4 KB
---
Orit Nevo, Executive Manager Israel Kennel Club, FCI judge, Rich-Rach Kennel, ISR
Anastasia Kharintonva, International Handler, Certified Cynologist, Rottweiler Breeder, RUS
Morning Session: The studying of the standard, defining its structure, evaluating the movement (working title, tbd)
---
BSC, MA, DipCABT Dorothy McGoldrick, KC Judge, Villagedog RRs Kennel, BE 
Afternoon Session: To outcross or not to outcross, that is the question --
Different aspects of linebreeding
Get to know Dorothy McGoldrick
Bio_Dorothy_McGoldrick-Englisch.pdf
Adobe Acrobat Document
289.6 KB
The RR Academy will be helt in English at the Congress Center Dortmund. More information for participants will be available soon.
---
Liz Megginson, Patroness of RRWC and Chairlady SARRC,
Linda Costa, Vice-President RR parent club Zimbabwe
Opening, statements, history and outlook
---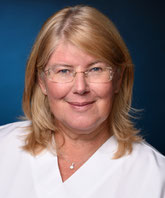 Prof. Dr. Andrea Fischer, University of Munich
Juvenile myoclonic epilepsy in Ridgebacks; diagnosis, test, statistics, therapy.
CV Prof. A. Fischer
Bio_Prof_A-Fischer_EpilepsieRR_Englisch.
Adobe Acrobat Document
82.0 KB
---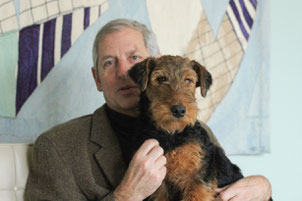 Prof. Dr. Martin S. Fischer, University of Jena
Dogs in motion; new insights into the motion sequences and the coherences between skeleton, musculature and locomotion. 
CV Prof. M.S. Fischer
Bio_Prof_S_Fischer-Bewegung-Englisch.pdf
Adobe Acrobat Document
309.8 KB
---
Prof. Dr. Ottmar Distl, University of Veterinary Medicine Hannover, Foundation 
Latest study results on the development of the dermoid sinus (DS) test from 2019/2020
---
Dr. Cornelia Renczes, Veterinary Surgeon & Ridgeback Breeder
Experiences, findings 6 statistics from ridgeless matings
---
At the end of day 1: BBQ Evening
Dr. Konrad Blendinger, Veterinary Srugeon specialized for Reproduction,  Managing Director Blendivet, 
Artifical insemination, practical implementation, type of sperm, results and problems, evaluation of the international survey among RR breeders
---
LABOKLIN, Laboratory for Clinical Diagnostics
Degenrative myelopathies (DM) in ridgebacks, diagnosis, testing, statistics, therapy.
---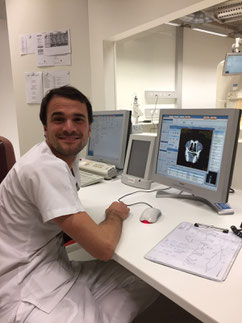 Dr. Maximilian Koerner, Vetsuisse Faculty, University of Zuerich
Modern cancer treatment in dogs
---
Kate Kitchenham, TV Presenter and Science Journalist, MA Cultural Anthropology & Zoology focus on Behavioural Research
Epigenetic & Behaviour of RRs
---
Giovanna Baccini-Carr & Dr. Hans Gerd Luesse

Natural hunting instincts of untrained Ridgebacks; a comparison between Africa & Europe (Italy)
---
The standard workshop on stage: International RR-judges interpret the standard conformity on stage at different Ridgebacks.
---
At the end of day 2: Gala Dinner
For more information click here.
Program 9 - 13 June
Programm_gesetzt_28102019.pdf
Adobe Acrobat Document
175.5 KB